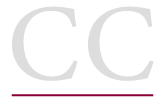 Knowledgeable. Experienced. Professional.
A premier independent educational consulting company dedicated to helping
students prepare for their next steps after high school.
WHY CHOOSE COLLEGE CONNECTORS?
For more than 20 years, the team at College Connectors has been helping families put each piece of the complex college admissions puzzle into place. From the moment we meet in the initial discovery meeting, we become invested in learning about your student's needs. Taking the time to get to know your student's aspirations, interests, and abilities enables us to offer personalized counseling services that align with your student's goals. Our students are guided through a proven and structured process that eases your concerns over the college application pieces that must be put together to tell your student's story. We coach students with intentional strategies during their first year of college, building confidence and skills to be successful college students. We measure success by a happy student who has reflected, matured, made one of their first adult decisions, and who is thrilled about the college they have chosen.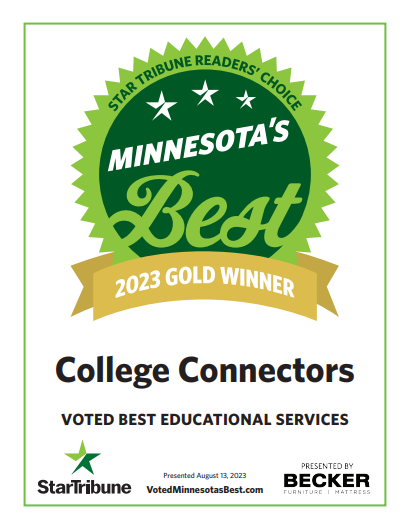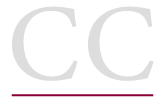 OUR SUCCESSES
Working with College Connectors helped me to make sure I was thoroughly exploring all my options for my education- a skill which I am confident I will be able to apply in other areas of my life as I finish my degree and join the work force.

Anonymous -Student

For students reporting scholarships, the average scholarship earned by a College Connectors client is over $17,500 per year. That totals $70,000 over four years, which makes your investment with College Connectors make sense!
All I can say is that we hope to use your services with our younger child starting this summer. We could not have done this without the counselor's help. I am so grateful the counselor was recommended to us and our child got into his first choice college, which is incredible. Mostly using your services lowered the stress in our family and helped us preserve our relationship with our child which is absolutely priceless. Many kids know they want to go to college and where they want to go. Our son is in a rural school where no one talks about college very much and he was not even thinking about college very much.. The counselor kept him inspired and on task and uninfluenced by peers. Thanks so very much. 

Natalie M. -Parent

The most valuable part of working with College Connectors was their expertise on things like interviews, supplementals and the activity section of Common App. It was also helpful to work with someone outside of my family, because I appreciated the input of an external source.

Anonymous -Student

Each year our students are typically admitted to 4 out of the 5 colleges they apply to.
We've used College Connectors with both of our daughters and we couldn't be happier with the results. The process was so helpful for both of them, even though their interests were quite different from each other. I so appreciated having a knowledgeable third party work with our daughters to help them create the best lists of schools that fit their interests and to coach them through the application process. Both of our daughters ended up getting large scholarships, so the upfront cost of College Connectors was a very worthwhile investment!

Scott  C. -Parent

The most valuable part was having someone who had experience in the process on my team. Often times asking other counselors or parents or the internet can yield lots of differing perspectives and answers.

Sam A. -Student

75% of our students attend private colleges and universities, while 25% attend public colleges and universities.
The step by step process made the process much less daunting for both the student and parent. Less arguing and stress on all of us! She was finished well before most of her friends and the fall start to her senior year was not filled with last minute essays! Starting her junior year with the process was worth the investment.

Anonymous  -Parent

I found the most valuable part to be connecting with a real counselor to create a plan for college. There's a lot of information out there, and having a real person guide you through it is invaluable.

Walter V. -Student

Our students are thriving at colleges in 34 different states (and 2 countries in the UK) in the last three years!
The college experience is very overwhelming, for parents and students! I cannot convey how tremendously helpful it is to have a knowledgeable person who can get your student talking openly about what they want and hope for!

Adine S. -Parent 

College Connectors was an invaluable resource for myself and my family during the application process. Their expertise, attention to detail, and investment in my success made a massive difference in my research and application process. I would not have been this pleased with my outcomes without them, their service is truly unmatched.

Anonymous -Student

Our College First Year Coach spends on average 17 hours meeting with each student during their first year of college. What are they doing? Creating intentional and actionable plans to set the foundation for a successful college experience.
Working with College Connectors was by far one of the best decisions and investments we made. Not only did it take so much of the stress and time commitment off of our shoulders, but knowing that our daughter had an expert to guide her through the process, keep her on track and ensure the best outcome was so worth the cost.

Rob L. -Parent 

I had a very positive experience, and was given insightful tips I never would've considered if I were to go through the college application process alone.

Gavin -Student

70% of our First Year Coaching students attend public colleges and universities while 30% attend private colleges and universities.
As two parents working full time +, we were very nervous about the college application process with our two sons. We wanted the choice to be theirs, and we wanted them to make an educated decision. College Connectors was a great solution.

Peter W.  -Parent 

I had an incredible time working with College Connectors. The process was made smooth by regular check ins, a structured but flexible schedule, and a perfect combination of personal work and drafting and revisions led by the counselor. I always felt like I was one step ahead of everyone else in the process because I was working with College Connectors.

Sam A. -Student

First Year College Coaching covers it all! 24% of the First Year College coaching curriculum prepares families for the transition to college, followed by academic coaching. Coaches also address other important items that colleges only touch on, such as priority management, social involvement, wellness, career, and the student's rights.
Working with College Connectors was easily the best decision and investment in our student's college planning. Not only did  the counselor help our student explore a wide variety of options but she also turned a very stressful process into a satisfying accomplishment. Our student has far more college choices than she thought possible and is engaged and excited for the next chapter in her life. There is no doubt in my mind that we would not have landed in this same place without the counselor. I would readily recommend College Connectors to any parent who has a senior embarking on this important journey.

Elizabeth W -Parent

On average our counselors spend 2 hours per week on their professional development by attending virtual and in-person training sessions.
College Connectors helped me feel confident about my choices through this hard process.

Audrey C -Student

In an average year our team visits 50-60 different colleges and universities. That's a lot of college knowledge that's gained… and shared!
College Connectors was a lifesaver for us. I love the active role my son played in his decision, making and working with CC. They provided much needed guidance, organization,  and structure to the whole college process.

Christina T. -Parent

College Connectors made the application process much more manageable and fun! It made me excited about my future and I had so much more confidence in my final decision. Couldn't be happier where I ended up!

Rosalind F. -Student

Parents say all kinds of nice things about us but we are especially proud of seeing "knowledgeable", "professional", and "effective" used repeatedly.
College Connectors was the missing piece I needed in order to find my dream school. I couldn't have done the process without them.

Leah C -Student

Students love the one-on-one trusted relationship they build with their counselor.