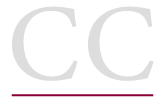 Our Services
We're More Than An Admissions Process. We're Your Partner in College Success.
We know that thinking about college planning and success can be daunting for families. Our knowledgeable college consultants work with families to guide students throughout their high school career to make decisions that will open doors. Through our College Search and Application Process, we usher students through a thoughtful process to find colleges that are strong fits. We don't stop there either as we know the first year of college is full of twists and turns to navigate.
Our College First-Year Coach helps students make the most of their first year of college!