Julie Ekkers, JD, CEP
Independent Educational Consultant
What do I enjoy most about being a college consultant?
Learning about the people students are now, the people they want to become, and seeing them excited about their futures.
Julie is known for her calm and thorough care of students, as well as her appreciation of data and love of writing. She now draws on her admissions experience to demystify the college search and application process for students and families. She believes deeply in the transformative power of education and, in her work, strives to recognize both the people students are now, and the people they hope to become.
In high school, Julie was voted most theatrical by her graduating class which surprises most people, even those who know her well.
Professional Experience
Assistant Dean of Admissions, William Mitchell College of Law
Former Co-Director of the Northwestern Alumni Admissions Council, Twin Cities Region
Mentor, College Possible
Application Reader and Applicant Interviewer, Macalester College
Credentials
JD, DePaul University College of Law
BA, American Studies, Northwestern University
Certificate, Independent Educational Consulting, University of California – Irvine
CEP, Certified Educational Planner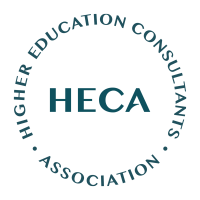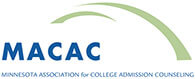 Fun Question
If you could be a candy bar, what would you be, and why?
"Almond Joy. An accessible classic that's unexpectedly fun."